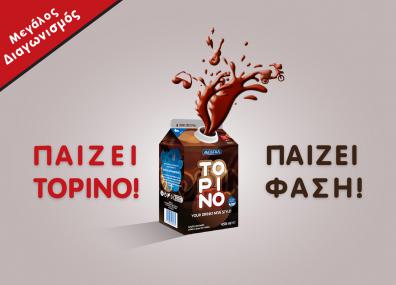 Previous
The new digital campaign by Orange Advertising for TOPINO MEVGAL is on air!
Orange Advertising created a digital campaign for TOPINO which includes YouTube video and a contest! The TOPINO box transforms into an animated hero on a music stage, a beach and Thessaloniki's White Tower. «Topino@Festivals, Topino@Holidays, Topino@Streets...» His friends have to choose and win the TOP summer gifts.
The Facebook contest and YouTube will last for a month. The gifts are different for each category! 5 winners win double tickets for 3 days in the 8th Street Mode Festival, 1 winner wins a weekend in Pelion (including accommodation and a car rent) and 10 more winners will get great gadget sets with headphones, powerbank and waterproof phone cases!
Next